Testing Page 2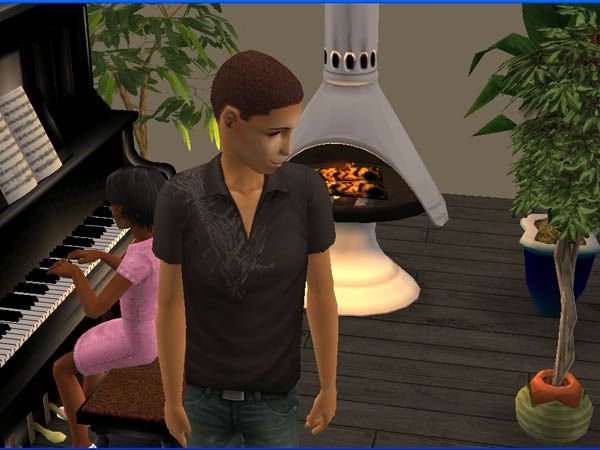 CG is playing the piano, TB lights the fireplace. Classic Wooto piano fire set up with a few extra plants… and nothing… lit that thing 4 times!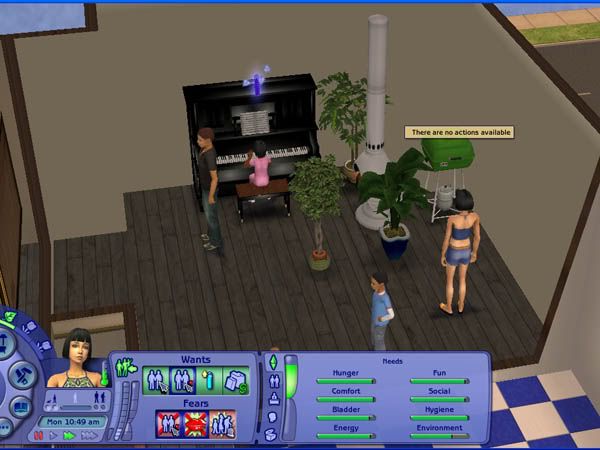 So I add a grill… what? No interactions available? *headdesk*
Oh uh… ya a refrigerator is necessary to give her something to cook. Silly me.
We have an immediate fire… naturally CG stops playing long enough to panic over the fire… over and over and over again.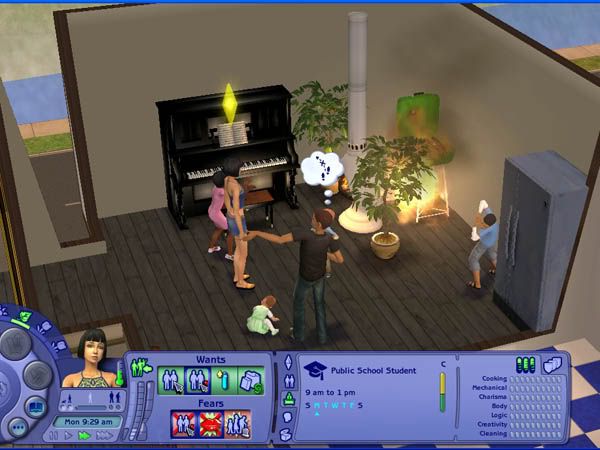 The teens instinctively attempt to grab the toddlers and run them to safety… then panic sets in, they put them down run around and grab the toddlers again… rinse, repeat
Ah, CG is on fire… excellent.
Well now… this is unexpected. Who will get here first, SW or Grim?
And the winner is Grim. You go boy! Heh.
The fire rages on… I forgot how long it takes to finally burn out. Maybe we'll get lucky and the CB will get caught in the excitement.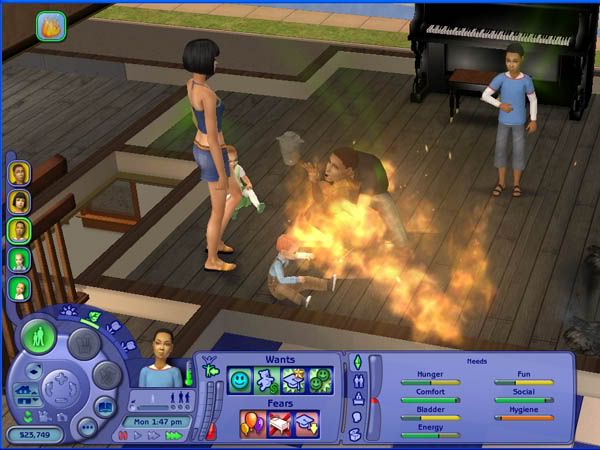 Nope, silly TB is though.
Oh look, TodB is on fire… yet he's unscathed.
*facepalm* TG catches fire… you know that means it will prolong my need to watch them suffer…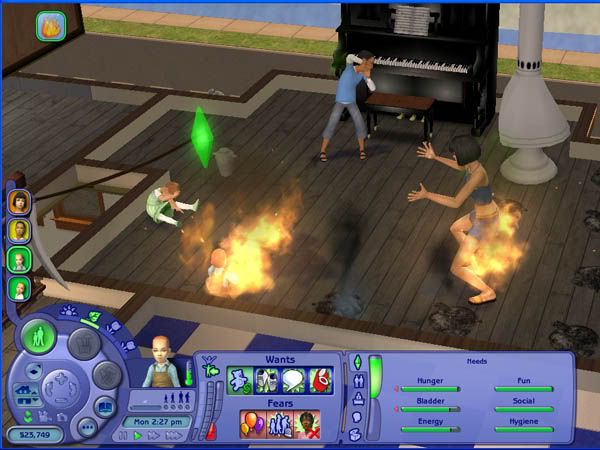 TodB is still on fire, and yet still untouched. They truly are invincible.
And our end results… yes, children can burn… yes, teens can burn… no, toddlers cannot burn.
Next test.